In Tóng Lè's main dining area, echoes of elegance surround the restaurant. Diners are offered a panoramic view of the stunning Marina Bay waterfront. As one of only two restaurants in Singapore offering the marvelous dining experience in a revolving tower, diners could complete a panoramic tour of the Marina Bay area within two short hours while enjoying the unparalleled cuisine that is uniquely Tóng Lè.
Level 10 of the restaurant offers diners a selection of eight exclusive dining rooms as well as four cosy dining areas. Chic, dark wood furniture in the restaurant exude sophistication and elegance. Level 8 offers three luxurious-furnished rooms, complete with state-of-the-art karaoke facilities stocked with over 60,000 songs. Styled by The Link Home, each private room on this level is decorated with distinctly-designed showplates and cutlery. The lavish tableware complement the exquisite décor of each room and offer yet another level of class.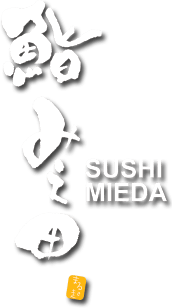 Sushi Mieda Singapore by one-Michelin star Chef Mieda, offers excellent-quality sushi and seasonally-inspired Kaiseki creations.
Sushi Mieda Singapore, showcasing excellent-quality sushi and seasonally-inspired Kaiseki creations, was specially conceptualized by one-Michelin star Kaiseki Master and Chef Nobumasa Mieda, and elevates Japanese fine dining to a whole new level.
Hailing from Hokkaido, Japan, Chef Mieda's philosophy is to bring 'exquisite pleasures and surprises' through every meal. His keen eye for details and immense talent in amalgamation of traditional and innovation result in exceptional Japanese dishes that are wonderfully artistic that promise subliminal virtuosos on the palate.